HELLO!
My name's Ulises Navarro Aguiar, and I am a researcher and doctoral candidate working at the intersection of design research and organization studies at the Business & Design Lab of the University of Gothenburg. I am currently conducting research within Volvo Group as part of DESMA, the European Design Management Research Network funded by the European Commission's Marie Sklodowska-Curie Actions.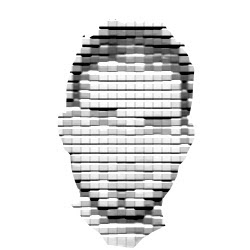 BACKGROUND
I am holder of a Bachelor's degree in Industrial Design from Tecnológico de Monterrey in Mexico and a Master's degree in International Business and Design Management from a joint programme between the University of Salford in the UK and KEDGE Business School in France. Prior to my involvement in DESMA, I worked as a service designer with Nekoé (now Aktan), a service innovation agency located in Orléans, France. As part of my work there, I was responsible for the design of a SaaS solution aimed at collaboratively facilitating service innovation processes in organizations. Previously, in Mexico, I collaborated with CEMEX Research Group in projects related to serious games and innovation.
RESEARCH
My research explores value practices in design work and analyzes the workings to expand the scope of design in organizations. I am interested in pragmatist approaches to philosophy and research (from classical pragmatism to Latourian constructivism). Alongside my research work, I have conducted workshops and delivered lectures/talks at a number of institutions including Högskolan för Design och Konsthantverk, IT University of Copenhagen, CENTRO, CEDIM, and Tecnológico de Monterrey.