HELLO!
My name's Ulises Navarro Aguiar, and I am currently a postdoctoral researcher at the Gothenburg Research Institute and a research fellow at Origens Media Lab. In 2017, I received my PhD from the School of Business, Economics and Law at the University of Gothenburg. As a doctoral Marie Skłodowska-Curie Fellow, I conducted research within Volvo Group through my involvement with DESMA.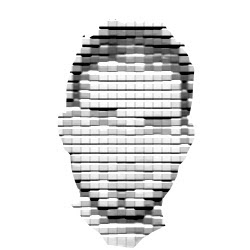 BACKGROUND
I am holder of a Bachelor's degree in Industrial Design from Tecnológico de Monterrey in Mexico, and a Master's degree in Design Management from a joint programme between the University of Salford in the UK and KEDGE Design School in France. Prior to my involvement in DESMA, I worked as a service designer with Nekoé (now Aktan), a service innovation agency located in Orléans, France. Previously, in Mexico, I collaborated with the Switzerland-based CEMEX Research Group in projects related to serious games and innovation.
RESEARCH
My work is informed by developments in social theory and combines aspects of organization studies and design studies. Broadly speaking, my research interests revolve around the organizing of design and the designing of organizations, drawing on approaches inspired by pragmatism and (post-)actor-network theory. My PhD thesis is an ethnographic exploration of the efforts undertaken by in-house designers to expand the scope of design work from products to services at Volvo Group. The thesis examines the organizational challenges inherent to the adoption of a broad systems perspective to designing, and unravels the political and aesthetic implications of such an undertaking. Alongside my research work, I have conducted workshops and delivered lectures/talks at a number of institutions including Högskolan för Design och Konsthantverk, IT University of Copenhagen, CENTRO, CEDIM, and Tecnológico de Monterrey.